Drowning in money: the untold story of the crazy public spending that makes flooding inevitable
Every year billions are spent in Britain and Europe on policies that wreck homes and lives through flooding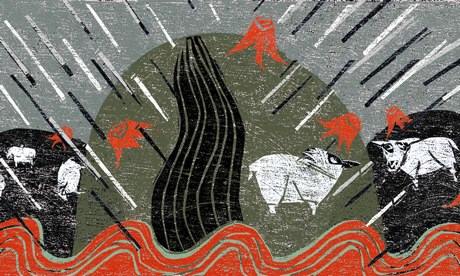 Vast amounts of public money, running into billions, are spent every year on policies that make devastating floods inevitable. This is the story that has not been told by the papers or the broadcasters, a story of such destructive perversity that the Guardian has given me twice the usual space today in which to explain it.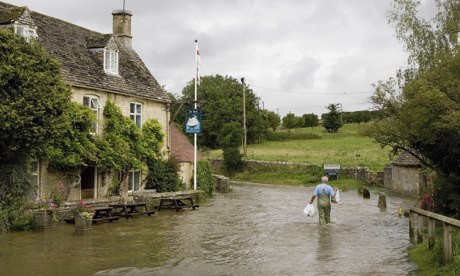 Paying to keep the hills bare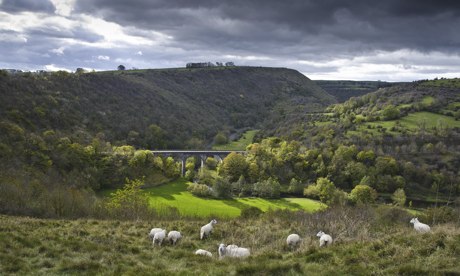 But while he is cavalier and ignorant when it comes to managing land to reduce the likelihood of flooding, he goes out of his way to sow chaos when it comes to managing rivers.
Many years ago, river managers believed that the best way to prevent floods was to straighten, canalise and dredge rivers along much of their length, to enhance their capacity for carrying water. They soon discovered that this was not just wrong but also counterproductive. A river can, at any moment, carry very little of the water that falls on its catchment: the great majority must be stored in the soils and on the floodplains.
By building ever higher banks around the rivers, reducing their length through taking out the bends and scooping out the snags and obstructions along the way, engineers unintentionally did two things. They increased the rate of flow, meaning that flood waters poured down the rivers and into the nearest towns much faster. And, by separating the rivers from the rural land through which they passed, they greatly decreased the area of functional floodplains.
Filthy water and empty aquifers
We pay again in the form of the flood defences necessitated by these crazy policies, and through the extra insurance payments (perhaps we should call them the Paterson tax) levied on homes. But we also pay through the loss of everything else that watersheds give us: beauty, tranquillity, wildlife and, oh yes, the small matter of water in the taps.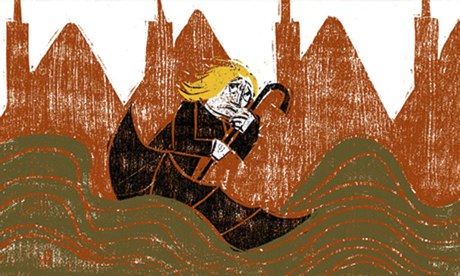 That's the flipside of a philosophy that believes land exists only to support landowners and waterways exist only "to get rid of water". Instead of a steady flow sustained around the year by trees in the hills, by sensitive farming methods, by rivers allowed to find their own course and their own level, to filter and hold back their waters through bends and braiding and obstructions, we get a cycle of flood and drought. We get filthy water and empty aquifers and huge insurance premiums and ruined carpets. And all of it at public expense. Much obliged to you guv'nor, I'm sure.