In Ukraine, the US is dragging us towards war with Russia
Washington's role in Ukraine, and its backing for the regime's neo-Nazis, has huge implications for the rest of the world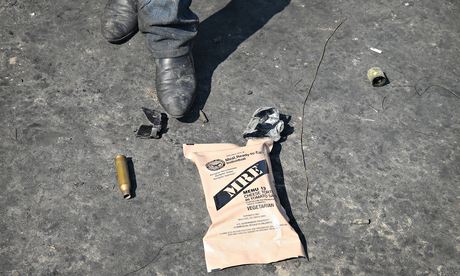 Washington's role in Ukraine is different only in its implications for the rest of us. For the first time since the Reagan years, the US is threatening to take the world to war. With eastern Europe and the Balkans now military outposts of Nato, the last "buffer state" bordering Russia – Ukraine – is being torn apart by fascist forces unleashed by the US and the EU. We in the west are now backing neo-Nazis in a country where Ukrainian Nazis backed Hitler.
Having masterminded the coup in February against the democratically elected government in Kiev, Washington's planned seizure of Russia's historic, legitimate warm-water naval base in Crimea failed. The Russians defended themselves, as they have done against every threat and invasion from the west for almost a century.
But Nato's military encirclement has accelerated, along with US-orchestrated attacks on ethnic Russians in Ukraine. If Putin can be provoked into coming to their aid, his pre-ordained "pariah" role will justify a Nato-run guerrilla war that is likely to spill into Russia itself.
A doctor described trying to rescue people, "but I was stopped by pro-Ukrainian Nazi radicals. One of them pushed me away rudely, promising that soon me and other Jews of Odessa are going to meet the same fate. What occurred yesterday didn't even take place during the fascist occupation in my town in world war two. I wonder, why the whole world is keeping silent."