Mission accomplished? Afghanistan is a calamity and our leaders must be held to account
British troops haven't accomplished a single one of their missions in Afghanistan. Like Iraq and Libya, it's a disaster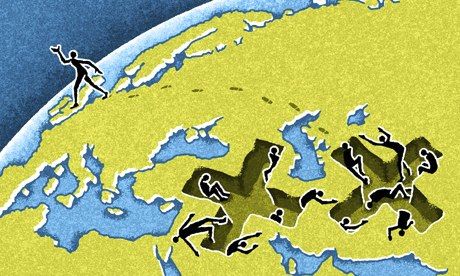 But British, American and other Nato troops have been so long in Afghanistan – twice as long as the second world war – that perhaps their leaders have forgotten what the original mission actually was. In fact, it began as a war to destroy al-Qaida, crush the Taliban and capture or kill their leaders, Osama bin Laden and Mullah Omar.
That quickly morphed into a supposed campaign for democracy and women's rights, a war to protect our cities from terror attacks, to eradicate opium production and bring security and good governance from Helmand to Kandahar. With the exception of the assassination of Bin Laden – carried out 10 years later in another country – not one of those goals has been achieved.
It was the same, but even worse, in Iraq. The occupation was going to be a cakewalk, and British troops were supposed to be past masters at counter-insurgency. Opponents of the invasion again predicted that it would lead to unrelenting resistance until foreign troops were driven out. When it came to it, defeated British troops were forced to leave Basra city under cover of darkness.
But Iraq wasn't the last of the disastrous interventions by the US and Britain. The Libyan war was supposed to be different and acclaimed as a humanitarian triumph. In reality not only did Nato's campaign in support of the Libyan uprising ratchet up the death toll by a factor of perhaps 10, giving air cover to mass ethnic cleansing and indiscriminate killing. Its legacy is a maelstrom of warring militias and separatist rebels threatening to tear the country apart.
Now the west's alternative of intervention-lite in Syria is also spectacularly coming apart. The US, British and French-sponsored armed factions of the Free Syrian Army have been swept aside by jihadist fighters and al-Qaida-linked groups – first spawned by western intelligence during the cold war and dispersed across the region by the invasions of Afghanistan and Iraq.
The wars unleashed or fuelled by the US, Britain and their allies over the past 12 years have been shameful. Far from accomplishing their missions, they brought untold misery, spread terrorism across the world and brought strategic defeat to those who launched them. In the case of Afghanistan all this looks likely to continue, as both the US and Britain plan to keep troops and bases there for years to come.
Twitter:
@seumasmilne
http://www.theguardian.com/commentisfree/2013/dec/18/afghanistan-mission-accomplished-war-leaders-calamity